Group D game of the FIFA U-20 championship started for another African side on a bad note, following their inability to turn the game around. Nevertheless, another American side won in same group to show class as they kicked off their campaign in style.
Japan's Matsuki found the net early enough, in the 16th minute of play to unsettled African champions Senegal in their opening Group D game. Although Senegal played all their heart in returning the Japanese goal in the second half but nothing positive came their way till the final whistle was blown. Senegal lost their opening game of the tournament narrowly but much is still expected of them.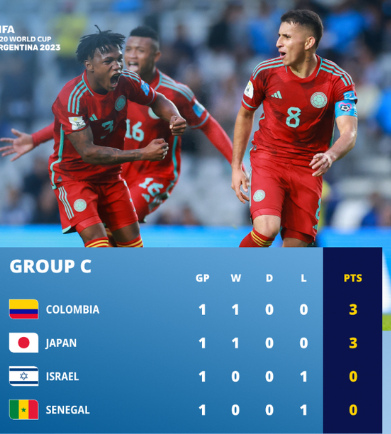 South American side, Colombia grabbed the all important point in their first game of the tournament against European side Israel. To some extent, Israel were well composed as they held down the Colombians to a Goalless first half. The Israelis opened scoring in the 58th minute through Turgeman from the spot to register their presence in Argentina. The story changed when Cortes levelled for Colombia from the spot in 75th minute to make it 1-1. Puerta made all the difference for Colombia just when the referee was looking forward to calling the game off by scoring the winning goal for Colombia, which left Israel shattered. It ended 1-2 in the Americans favour, as they started their journey on a high.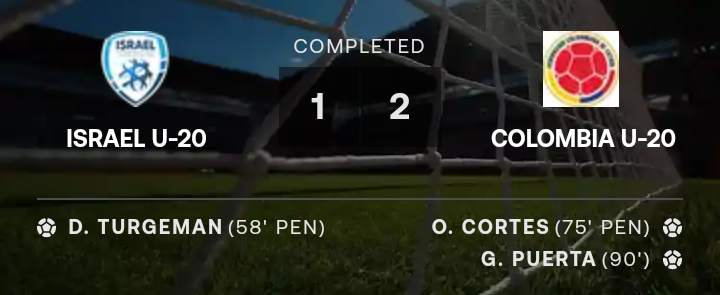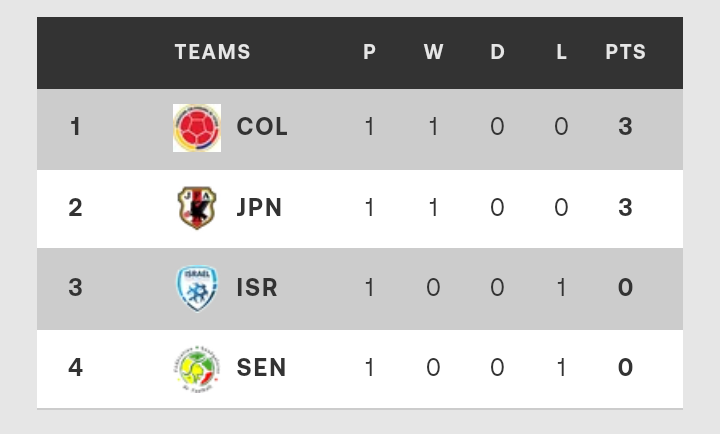 Colombia are the leader in group D with 3 points just as Japan but gain that advantage via goals difference. African champions Senegal are expected to bounce back in their second game of the tournament, when they face Israel as Colombia entertains Japan.