Manchester city football club have officially been crowned champions of the English Premier League. This success means that the citizens have now won the English premier league seven times in a span of twelve years.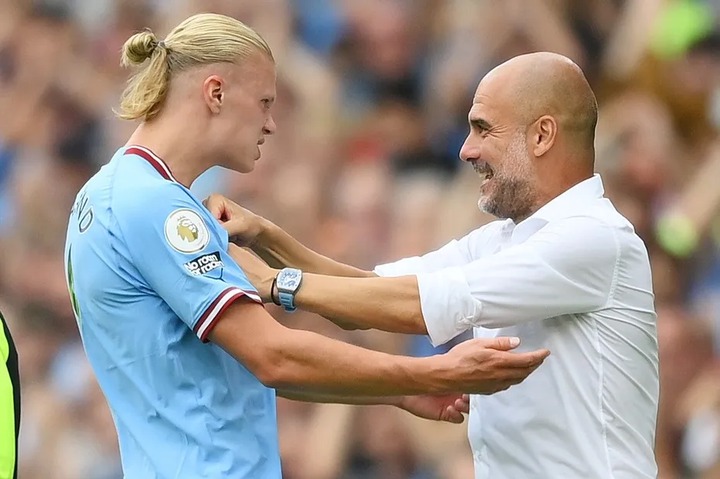 This seasons premier league campaign makes the third successive premiere league win for Manchester City under the management of their competent manager Pep Gourdiola. The only other club and manager to win three premier league titles in a row was Manchester United under the management of the legendary Sir Alex Ferguson.
Manchester City title win this season was largely boosted by their good decisions made in the last transfer market. They secured the signing of Erling Haaland who has been impressive all around. The Norway international who is on the shortlist of the premier league player of the year has been nothing but excellent in his debut season at English premier league. He is the current top scorer in the league. He has broken the premier league record of the most goals scored in a single season. All this impressive work has enabled his club to be declared champions.
Another player who has always been outstanding in his performances has been the magical Belgian international Kevin De Bruyn. His creativity is clearly world class and is a no doubt a contender for this years Ballon Dior award. He has provided many assists that has enabled his team win more games. Congratulations to Manchester City for outshining Arsenal by being consistent all along to the end.